I hate
Mother's Day
.
Sorry, Mom. It's not about you, I promise.
That sounds terrible, I know.
And even worse because I'm a mom now. BUUUUUUTTT... hear me out.
I should probably just rephrase.
I hate Mother's Day
BECAUSE
I stress out when trying to figure out gifts for the mom's in our lives. And it's the same for Father's Day too.
I always try to be proactive and leave notes for myself weeks before Mother's Day on my computer and in my planner so I have time to brainstorm ideas for the best presents ever...buuuuuuuuutt then the week finally arrives and my ideas go out the window.
Cass, is there a holiday you like?
Um... Thanksgiving and Christmas guys. That's about it.
Most holidays come with so much pressure. And I always have good intentions to find the right gift, the right costume or the right plans. But I find in most cases not much works out in my favor and time is never really on my side; it always sneaks up on me and then I'm last-minute gal again.
At least that's how it's been since having a kid. I feel so behind on everything.
But it's those pesky May and June holidays I dread.
Needless to say, if you're a family member for mine who I happen to buy a gift for, you'll most likely get a good ole fancy card and gift card.
Thoughtful, I know. But you get to get what you want with it right?
But now with Pinterest and the internet, I feel even more pressure to make every gift super personal. And I love crafting and sometimes I have good ideas--only sometimes--so you'd think I'd be all up in it like it's a cheesecake.
Not exactly.
I stress about anything and everything.
Anyway...
Since Mother's Day is May 11th (this weekend), I thought I'd compile a list of some ideas for Mother's Day gifts. No need to check the date guys, I'm smart and I googled.
Jewelry is always a good option.
Check out this coordinates necklace. You can put the exact coordinates of a place that means a lot to you or the person you're giving it too. Maybe put the coordinates where you first met your spouse, or for Mom, where her kids where born, or her favorite place to travel. #thoughtfulgiftawardgoesto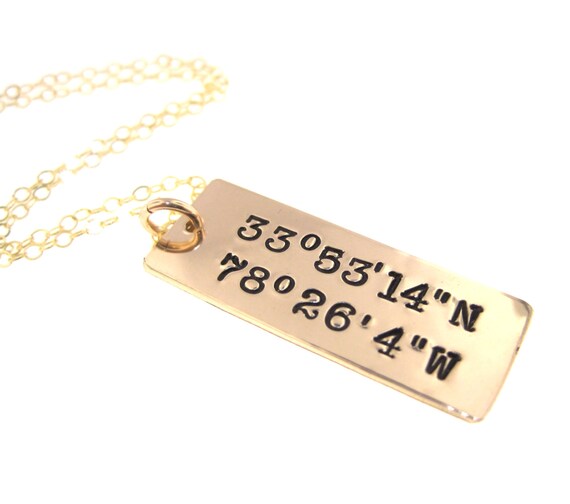 If it's too late for that, you could always pocket that idea for the next birthday and buy her a statement necklace instead. It's all the rage this season! Just about every store has them.
You could even make a basket with a
statement necklace,
a gift card (gotta sneak that in somewhere) to Charming Charlie or another store and include some nail polish and other fun girly items! The statement necklace below is only $9.80! #forthatpriceIcanbuytwo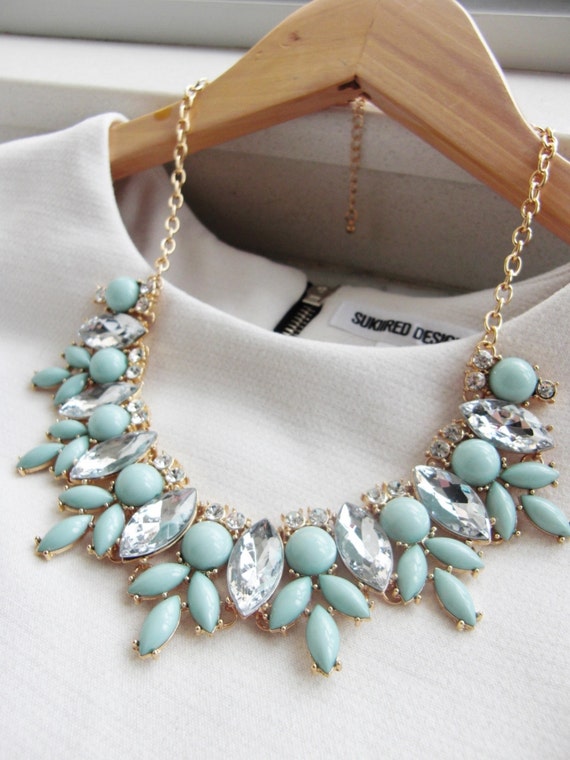 For the husbands who are purchasing gifts for their wives, check out what your gal is pinning and which boutiques she follows on Instagram, Facebook and Pinterest. Looking at or what she follows may give you some ideas on what to buy or which gift card to purchase! She'll be surprised you know which stores she's been keeping up with. #browniepoints #yourwelcome
You could also buy her some awesome mascara. At $29.99 plus shipping, you can't go wrong with Younique's 3D Fiber Mascara. It's something she wants, but doesn't want to buy for herself. And it freaking rocks. Check out my personal review of the product
here
. And purchase it
here
.
Here's one of my favorite stores I follow, shop
Riff Raff.
And for the Grandma's with newer grandbabies which may require spending the night else where...
So an overnight bag may be a great surprise for her with added incentive she gets to come stay over with her kids and grand kids! This one is on the pricer side at $225, but you could always find cheaper options at stores like Target, JCPenney and even TJ Maxx. #overnightstaysarethebest
And if it were me, the one item I don't think anyone can ever, ever go wrong with (when it comes to a woman) is a spa-related gift. My feet are SCARY and embarrassing. I'm probably endangering the public with my freakishly long nails and toenails, but I hate spending the money to pamper myself!
I always feel better when someone pays for a medi/pedi and/or a massage and gives it to me. TIP: Don't just make it an hour massage ladies and gents, at least do an hour and a half and include a bottle o' wine with the gift card to make it an exceptionally a relaxing day. #wineandmassagemakesthebestdays
What are you getting your mom for Mother's Day?
or
What do you want this Mother's Day?